Equip Arizona
Equipping Arizona Small Businesses for Growth
Arizona business owners are feeling overwhelmed as they navigate the digital business landscape, manage their online presence, and keep their businesses running smoothly. What they need is some expertise and a few cost-effective tools that will help them thrive in the digital world of today.
Want to grow your business?
Wondering where to start?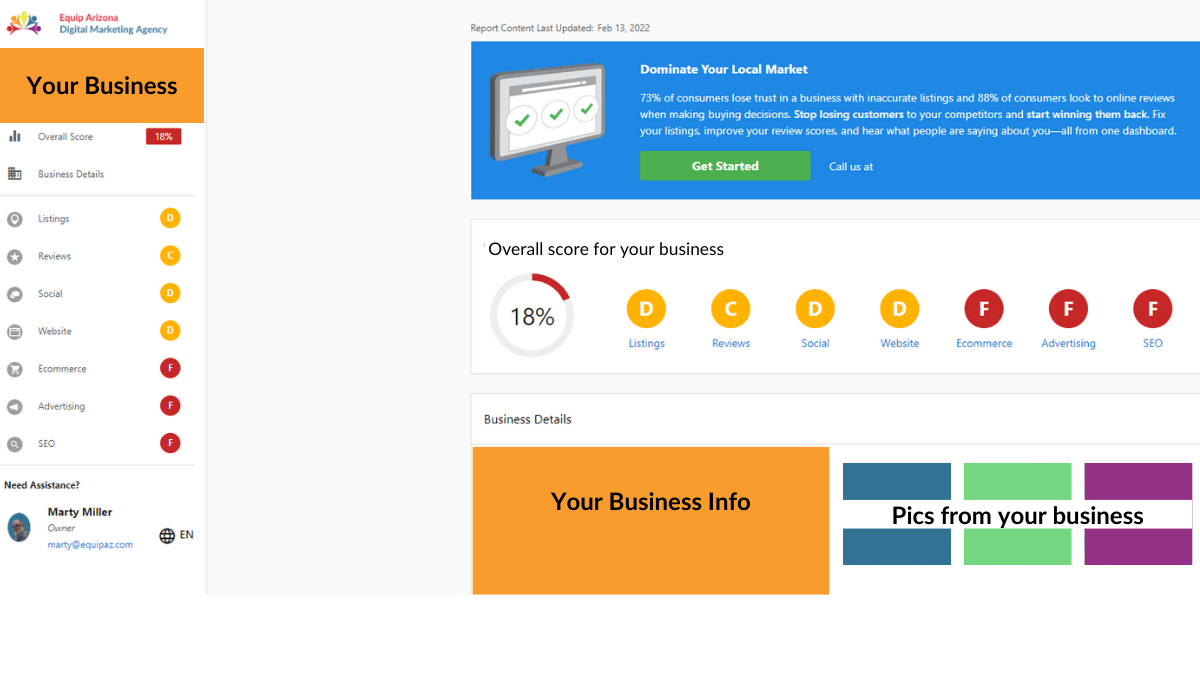 Get started with a free Digital Diagnostic of your business
At Equip Arizona, we understand the importance of using data to inform our decisions and drive results. That's why we offer a Digital Diagnostic service to help businesses assess their online presence and identify areas for improvement. With this free analysis, you can learn about:
The overall performance of your business online
The accuracy and quantity of your online listings
The quality and quantity of online reviews for your business
How your social media posting compares to that of your competitors
The readiness of your website for e-commerce transactions
The effectiveness of your online advertising efforts
The effectiveness of your search engine optimization in attracting customers online
By leveraging this data, you can better understand the strengths and weaknesses of your online presence and take targeted action to improve it.